However, my laptop is not working and I can not get it fixed yet. My phone is off too.
I'm at the school's computer lab trying to check my email quickly.
I think the Universe is trying to tell me something and it needs me to be quiet.
I wonder what it is cuz I can't really take much more of this sitting up in my room writing on notepads and not being able to call Tamara and TALK, TALK, TALK!
I NEED TO EXPRESS MYSELF OR I'M GOING TO SCREAM!!!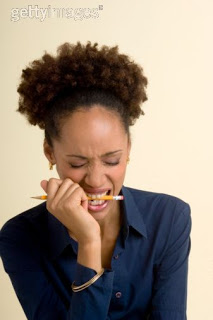 ~sigh~
Please bear with me.
Ms. Tee