I Don't Wanna Leave Miami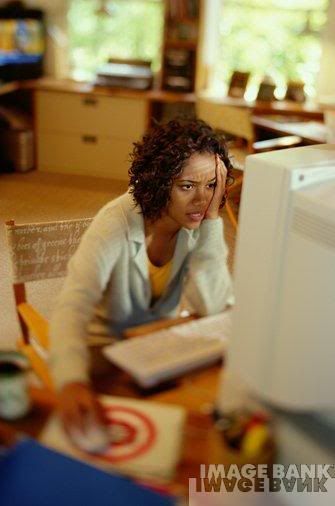 Let's get caught up…
Last Tuesday morning
I have only visited the city of Atlanta once. Back in '98 during the last year of the infamous Freaknic. I don't remember much about it except I had a good time with my friends Rick and Mike and we stayed in one of their fraternity brother's mansions.
After my bestfriend Tamara invited me to stay with her in Atlanta I wasn't feeling it at all. I mean, every Black person I know acts like Atlanta is the promised land or something. I knew too many people who rushed to live there as soon as they could as if the Georgia air would cure all of their problems.
After writing about it I felt a heaviness on my heart. Why am I so against this idea? Why does my stomache hurt when I think about it? Man, it would be a big move with no guarantees. I could come back a failure and even worse off than I already am. But man.. it's time to make a move. Believing that God will take care of this $1100 monthly rent is killing my heart. I have to try something else, nothing is working here.
But Atlanta? That's a long ass drive.
Doesn't it snow there? Man…I don't know.
While I'm thinking about my phone rings and I smile and lean back in my computer chair when I see the New York area code.
"What's up chick?" I say.
"Hey Ms. Tee," she greets me. "I read your blog girl…"
My chest tightens.
"Girl, I know Miami is like paradise. When I was down there I couldn't believe how beautiful it was and I promise I have to make sure I get back down there more often," she continued. "Girl…this opportunity that you have to move to Atlanta.."
"But I hate Atlanta," I say quickly, cutting her off. "I have always hated it. It's too far. It's too–I don't know. I just know I never want to live there. Have you ever thought of a city that you never wanted to live in? Well, that's how I feel about Atlanta."
I sigh as the knot in my chest tightens.
"Well, Ms. Tee. I understand. After living in LA I know that I would not want to live there permanently, but I think my time in LA prepared me for my move to New York. This may be what you need in order to prepare you for your next big step."
I frown. ~whining~ But I don't wanna leave Miami. I love living here, we be straight thugs living here.

"Ok," I tell her. "I hear you."
"Ok, I have work to do, I'll talk to you later."
We hang up and I stretch out across my bed on my stomache and grab my pillow. Man…Now I at least have to see if there's even a possibilty of me being able to take a trip up there. I don't have any money. Let me see what Tamara has to say. I jump back into my computer chair and log in.
I shoot Tamara a quick email asking her if she thought I should come up this weekend for a visit. We both look for airline tickets and flight times online and I call my children's paternal grandmother to see if she or their dad would be willing to watch the kids on Friday so that I could leave during the day. She hesitates and tells me that her son has to work.
I sigh and write Tamara an email telling her that I don't think their dad or his mom is willing to help.
Yolanda IM's me and we discuss the possibility of me moving to ATL. It's as if I'm following in her footsteps and that's not such a bad place to be. Back in 2004, she moved to ATL on a whim and hustled until she found stability for her family. Now her life is better than ever and she is experiencing blessings that I only hope to experience.
"I didn't think," she tells me. "I just picked up and went."
Tamara emails me with information about a rental car. "You could drive," she suggests. "Don't think of it as moving. Change your mindset. Think of it as coming up here for 3 weeks and seeing what happens. If worse comes to worse, you can always go back to Miami and be right where you are right now, hoping for money to pay your rent."
I sigh.
I relay the information to Yolanda via IM and she says, "My daughter can watch your kids if you have a job interview. She'd be glad to do it!"
Hmmm…
Hmmmm…..
Tamara emails me. "I'll put some money in your account tomorrow."
Ok. why not? I have a doctors appointment with the boys tomorrow and we can leave the next day. That's an eleven hour drive from Miami but I'll stop in Gainesville to see Tonya and that will break the trip up.
I can do this. I can go and see what happens. I'm just sitting here anyway. The boys are out of school so I can't go on a job interview anyway. No one is calling me for jobs anyway. Their dad won't even offer to help us keep on the lights. He won't even ask if we have food to eat and he knows I am not working. ~sigh~ If I don't make a move now…I don't know what is going to happen to us.
I'm gonna do it!
Let me start packing…
To be continued…