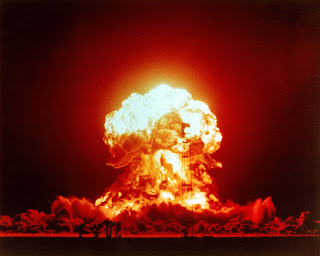 If you are trying to gain readers for your online magazine or website I will share a few tips that I have learned from working as a journalist over the years.
1. Don't just tell your friends about it and ask them to spread the word. My friends don't even read my writing or my books. They take it for granted because we speak everyday. You have to find online forums and groups that don't know you personally, join and engage as a regular contributor and then mention your website or project in passing, not everyday.
2. Do Interviews. Interviews are the MAIN ingredient because when you do a profile of someone who has a popular platform, not only are they exposed to your project, they will probably share a link to their interview on their platform which will expose all of their readers to your project; instant traffic. You have to cultivate relationships with people and they will gladly support your project just as you will support theirs.
3. Find different perspectives to include. You can write a blog about your own niche or you can open it up and expose thought processes that oppose your own. If you want MORE readers you must be open minded and allow others to contribute their voice. By adding guest columnists who share their opinions and views, you draw in an entirely different audience who will in turn be exposed to the messages you are promoting.
4. Spin current topics. Whenever my friends give me ideas for my site, they usually give the regular hum drum idea but I know how to SPIN it to offer a unique perspective. For example: instead of writing about How To Attract A Man, write about the top 5 Ways To Sabotage a Relationship. If your friend suggests you write Car Buying Tips, you can write TRICKS MECHANICS PLAY ON WOMEN.
5. Establish platforms on all social networks and SOCIALIZE. That means you don't just post your links, you stop in and say hello to your fans and friends. If people feel comfortable contacting you or reaching out to you they will more likely support what you are doing.
6. Build yourself up by using your platform to contact the people you admire most in your field. You have a blog about surfing so you go out and find the top surfers in the nation and ask them for interviews. You can get advice from them on how to become a top surfer and share their advice on your site. You will learn from the best and they will be honored that you sought them out for their insight. You can always imitate what they teach you and become a leader in your field too. Document this journey on your website and people will come back to read as you make your ascension.