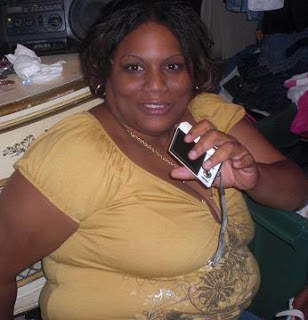 My little sister has been the "big" sister for as long as I've known her. She's 4 years younger than I am and even when I was in the 8th grade and she was in the 4th grade, we wore the same size clothes.
Last year, she got serious about her weight loss as she started to improve herself in every area of her life. She tried a million diets and some worked, some didn't. I hated watching her go through it all and I am still a little concerned about her but she is now happier than she has ever been because this new diet worked for her.
She tried a pill called HCG and she says it suppresses her appetite. I don't even recognize her anymore. She's now…glamourous and totally into what she looks like. It's all she talks about and all she thinks about. I'm not sure if I like her new attitude yet because I am NOT into that superficial shit but…she says she will never go back to what she was before.
Here is a pic of my little sister now…after going from 248 lbs to 180 lbs.